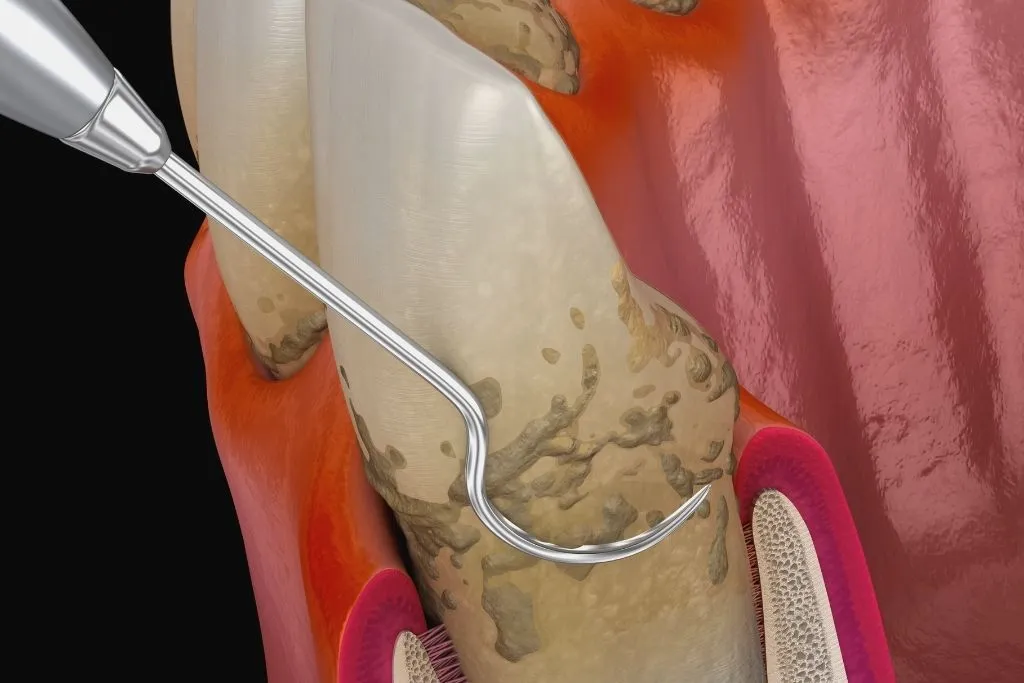 Scaling and root planing (SRP) therapy is a noninvasive procedure which performed to stop gum disease which causing further damage to your gum and jaw bone. With specialized instruments and highly skilled technique, our experienced team will remove tartar and plaque built-up from the underneath the gum line, creating the smooth and clean root surfaces.
Gingivial Irrigation is a procedure using a stream of directed medicated solutions to disinfect the peiodontal pockets and to remove built-up plaque and debris from underneath the gum line.
ARESTIN ® (minocycline hydrochloride) Microspheres, 1 mg is an effective antibiotic treatment that comes in powder form. This powder is placed inside infected periodontal pockets just after the dental professional finishes the scaling and root planing (SRP) procedure.

With periodontal (gum) disease, a normal cleaning might not be adequate enough to address your oral health needs. Please call our office today if you experienced bleeding gum when brushing or flossing!